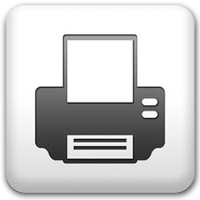 Last updated: 24th October 2019
---
Vice Chairman
Fatima Yasmin
Vice-Chairman
(Chief Executive Officer)
Fatima Yasmin, a career civil servant, joined the EPB as its Vice Chairman on 07 August 2019. She is an Additional Secretary to the Government of Bangladesh. Prior to this she worked as Director General of the Institute of Public Finance (IPF), Finance Division, Ministry of Finance, since May 2018. After joining the Bangladesh civil service administrative cadre in 1988, she served in various capacities in the ministries of Agriculture, Women and Children Affairs and Defense as well as Finance Division and Economic Relations Division of the Ministry of Finance. She also worked as project manager of the International Jute Organization in 2002, as a results management consultant for the Asian Development Bank in 2007 and as an economic adviser to the European Delegation in Dhaka in 2013 under lien (leave) from government service.
Ms. Yasmin was a Hubert H. Humphrey Public Policy Fellow of the US State Department for the year 2004-5 at The Rutgers University, USA. She did her Masters in Development Economics from Australian National University (ANU), Canberra in 1995 and a Masters in Business Administration (MBA) from the Institute of Business Administration (IBA), University of Dhaka, Bangladesh in 1991.
Hon'ble Minister
Tipu Munshi, MP
Honorable Minister, Ministery of Commer...
Secretary
Dr. Md. Jafar Uddin
Secretary, Ministry of Com...
Vice-Chairman
Central E-Services
Emergency Hotline
Digital Bangladesh Day 2019- Music Video
Public Sector Innovation Transforming a Country
Innovation Corner
Social Media